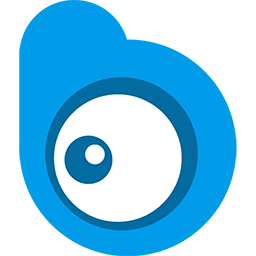 BUBBLEYE KRAKEN by Bubbleye Ltd. | https://kraken.bubbleye.com | contact@bubbleye.com
Unit 2A, 17F, Glenealy Tower N.1, Glenealy, Central, Hong Kong
BUBBLEYE KRAKEN
Privacy Policy
6. Updates to our privacy policy
Bubbleye Ltd. ("Bubbleye" or "we") provides aggregation and automation services ("Services") to individual or corporate advertisers ("Clients"), aimed at collecting advertising performance data from multiple sources, predicting the value of different sources of advertising traffic, and optimizing the way how advertisers' marketing budget is deployed across multiple advertising platforms.
Bubbleye respects the privacy of its users ("User(s)" or "you") and is committed to protect any personal information that you may share with us in connection with the use of our Services (as defined in our Terms of Service). This Privacy Policy describes our practices regarding the information we may collect when you use the Services, the manners in which we may use such information, and the options and rights available to you.
1
. Data collection
1.1. Our public website
Our website provides informative content to the general public. It does not collect any personal information from web visitors. If you wish to leave a message through the Chat feature of our website to be recontacted later, you have the option to voluntarily provide your email address in which case we will store such email address and use it for further communication.
1.2. Our Services
Only qualified Clients entering a commercial agreement with Bubbleye are granted access to the Services. If you gain access to the Services, we will record any personal data that you wish to share with us such as your name, address, telephone number, email address or billing information. We solely record personal data that is voluntarily provided by you. We may also collect information about how you interact with our software platform, such as date and time, pages viewed and actions taken within the application.
We will also collect user performance information (such as advertisement impressions, clicks, installs, spend, revenue, in-app behavior) in order to provide you with reports and optimize your advertising configuration.
When you become a Client and access the Services, the following information about individual users viewing your advertisements and installing your applications ("End User(s)") may be provided to us by the third parties that you choose to interface us with:
"Device specs": this refers to technical information related to an End User's mobile device or computer, such as: browser type, device type and model, CPU, system language, memory, OS version, Wi-Fi status, time stamp and zone, device motion parameters and carrier.

"Client issued user ID": this refers to a unique identifier that may be generated by the Client and generally only identifies a computer, device, browser or Application.

"IFA": this refers to an anonymous identifier of a mobile device, which is generated by the operating system on such device specifically for advertising targeting purposes, may be reset by end users at will, and does not directly identify an individual.

"Engagement Information": this refers to information relating to the End User's actions, such as: clicks on ads, ad impressions viewed, audiences or segments to which an ad campaign is attributed, the type of ads viewed by the End User, the Application from which such ads were displayed, downloads and installations of Applications by the End User, and other interactions, events and actions that the Client chooses to collect in order to measure and analyze user behavior within their Application.
We do not collect any financial information, health information or any other type of sensitive personal information ("PII") related to End Users.
2. Data storage
We use third-party cloud hosting vendors to provide the necessary hardware, software, networking, storage, and related technology required to run the Services.
Unless otherwise requested by a Client or End User, Bubbleye actively deletes the data received from its Clients after 2 years from the date of collection.
We follow generally accepted industry standards to protect the Personal Information submitted to us, both during transmission and once we receive it. However, no method of transmission over the Internet, or method of electronic storage is 100% secure. Therefore, while we strive to use commercially-reasonable means to protect your Personal Information, we cannot guarantee its absolute security.
3. Data usage
We may use information that we collect about you or End Users for the following purposes:
To provide and improve our Services and manage our business;

To create cumulative, non-personal statistical data reports

To modify the configuration of advertising campaigns to improve their performance while maximizing advertising relevance to End Users

To prevent, detect, mitigate, and investigate fraud, security breaches or other potentially prohibited or illegal activities;

To send you updates, notices, or notifications related to the Services;

To manage your account and provide you with customer support;

To comply with any applicable rule or regulation and/or response or defend against legal proceedings versus us or our affiliates.
As defined in our Terms of Service, Bubbleye shall have a worldwide, perpetual, irrevocable, royalty-free right to use aggregated and/or anonymous data in connection with our and our vendor's, supplier's and partner's business operations including, without limitation, combining such data with other similar data from you and other Clients.
4. Data sharing
We will not share your data (or that of your End Users) with any third parties without your explicit permission, except when required by law, regulation, subpoena or court order or as otherwise expressly set forth herein. We may use such data internally – for example, to provide the Services, billing, identification and authentication, contact, research, to help diagnose problems with our servers, and to make the Application more useful for you and for our other clients.
We will never sell your Personal Information to any third party.
5. How to control your data
We collect information under the direction of our Clients. As such, we have no direct relationship with the End Users whose personal data is processed to operate our Services.
If you're an End User and seek access or seek to correct, amend, or delete data that is collected through our Services or you would no longer like to be contacted by one of our Clients, please contact the Client or other business entity that you interact with directly (the "data controller") and they will possibly coordinate with us to enact the requested changes. If you are a Client and would like us to remove data that you control upon demand of an End User, we will fully cooperate and respond to your request within 30 days.
6. Updates to our privacy policy
We may update this Privacy Policy from time to time. We encourage you to review it periodically and we will notify our active clients of any major updates by email, at the contact address provided in the commercial agreement.